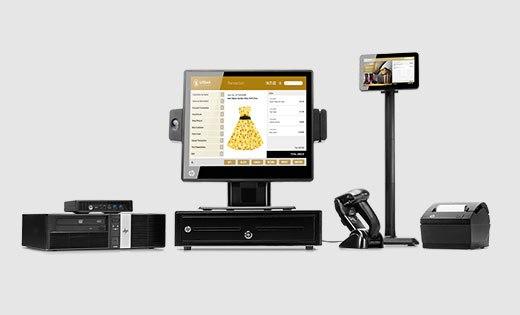 Our point of sale solutions by leading manufactures in the industry are tailored to meet your specific needs. Are you confused on which POS solutions to go with for your retail, small business or multi location branches? Look no further. We can customize the right POS solution for your unique business needs.
Deliver the convenience and consistent experience that your customers demand no matter how large or small your business is! Clovda POS solutions expert will understand your unique needs to get you the right POS solution and hardware for your business.
Clovda POS and retail solutions combine the power, performance and security your business needs to run your business smoothly with greater customer satisfaction and loyalty. Rely on Clovda for affordable  yet most advanced and secured point of sale solutions.
We are not just a leading provider of technology solutions, we are also your single one stop shop for growing your business. Our POS and retail solutions line card includes industry leading manufactures like HP, EPSON, Honeywell, Toshiba and Zebra Technologies to name a few. Our strong supplier partnerships allow us to get the most competitive price in the market and our service guarantee is second to none!